It's said that having a sprained ankle can be more painful and take longer to heal than a broken ankle. Either one of them are painful to experience and the time it takes to heal either a sprain or a break depends on the severity in each circumstance. However, Dr. Ryan Han wants you to know that adding acupuncture to your treatment regime for a sprained ankle will considerably lessen both the pain and time to heal.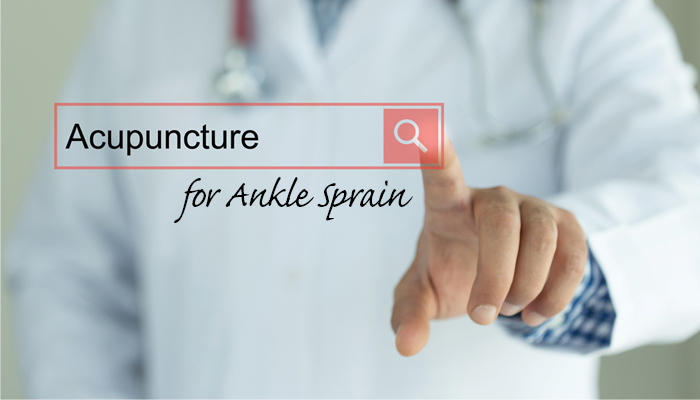 Is it a Break or a Sprain?
Both a sprained and a broken ankle will be swollen. In general, a broken ankle will look 'different', maybe a large bump on one side for instance. You usually can't bear any weight on a broken ankle. A sprained ankle will swell, but you will be able to bear a little weight. When you sprain your ankle, the ligaments become damaged. These ligaments are stretchy bands that help to hold your bones in place and support the ankle joint. If these ligaments are stretched or torn—you have a sprain.
How to Treat a Sprained Ankle
Acupuncture for a sprained ankle is a non-invasive method of treatment that supports the body's natural healing response to an injury. The typical treatment for an ankle sprain is rest, ice, compression and elevation. Many individuals have discovered the power of acupuncture to reduce swelling, pain and inflammation in an ankle injury.
How does acupuncture work for a sprained ankle? Overall, acupuncture reduces pain and swelling, sometimes within a matter of a minutes. The rapid reduction in these two symptoms reduces total healing time, even if there is a more severe sprain, with ligament damage, acupuncture is effective.
There are electrical impulses constantly firing off in your body. When there is an injury or pain, such as in a sprained ankle, this energy or Qi (as it is called in this ancient practice) is blocked. Acupuncturist's insert needles in specific meridians or points along the ankle, foot or leg to stimulate these points, re-directing the Qi to help your body's natural healing process. It's scientifically proven that acupuncture is effective to treat the swelling and pain accompanying a sprained ankle. [1]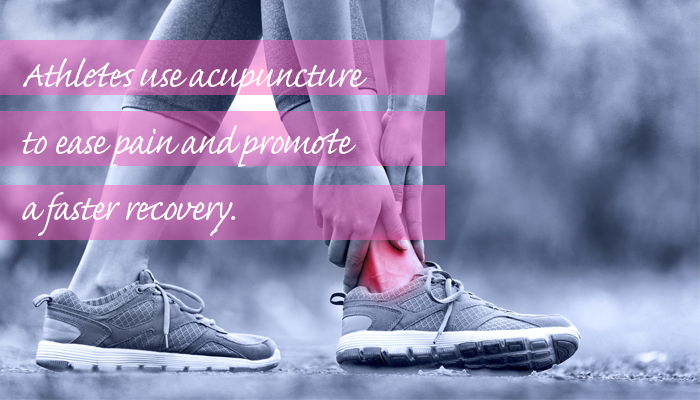 Modern research has demonstrated acupuncture's effects on the nervous system, endocrine and immune systems, cardiovascular system, and digestive system. [1] Athletes regularly use acupuncture in their training routines to help ease pain and promote a faster recovery. The sooner your treat an injury like a sprained ankle with acupuncture, the better!
When you search "acupuncture near me" in the Northwest Suburbs, you will find that Dr. Han has two offices. One office is in Palatine and the other is located in Elgin. Contact Dr. Han today to set up an appointment to experience first-hand the healing power of acupuncture for a sprained ankle.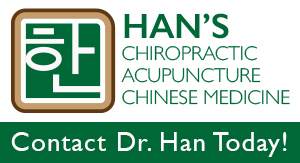 [1] https://www.healthcmi.com/Acupuncture-Continuing-Education-News/1920-acupuncture-promotes-ankle-injury-recovery