Acupuncture is becoming utilized more frequently in conjunction with western medical practices to treat a variety of problems. Headaches, anxiety, chronic pain, tendinitis, arthritis, chronic fatigue syndrome are just a few of the health concerns which acupuncture treats in a holistic, non-invasive way. Acupuncture, and its effects on the body and brain is an area of interest for medical science.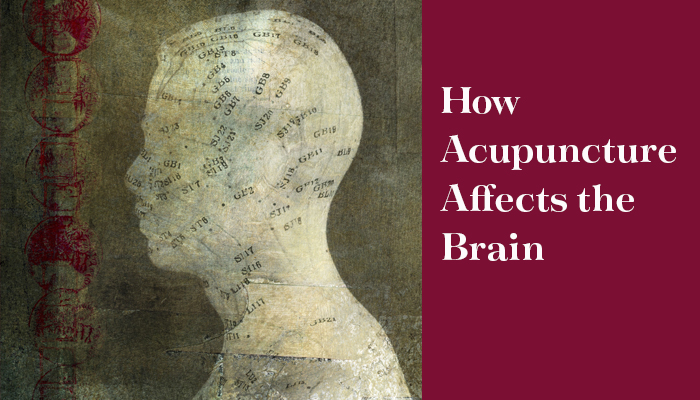 A considerable body of scientific research has proven that acupuncture can change your brain chemistry. Acupuncture allows your brain to release neuropeptides. Neuropeptides are small protein-like molecules (peptides) used by neurons to communicate with each other. They are neuronal signaling molecules that influence the activity of the brain and the body in specific ways. One of the ways they help is by relieving pain and stimulating your body's self-healing process. Our brains also produce chemicals, like endorphins, which manage pain. Acupuncture is a very popular, and effective, treatment for chronic pain.

Anxiety and depression are very common. Coupled with therapy (and sometimes medication), acupuncture is an extremely effective treatment for these issues. Through the process of acupuncture, your body slows the production of stress hormones. At the same time, another interesting natural effect of acupuncture is that it causes blood vessels to relax and that reduces blood pressure in the brain and body.
How Does Acupuncture Work
According to Eastern tradition, when acupuncture is performed, small needles are inserted near a nerve on the body (we have thousands of acupuncture points) and this stimulates the nerve. Stimulating the nerve balances the Qi or energy of a persons body and allows for the body to reestablish normal connections which have been interrupted by whatever problem you may be experiencing, such as a headache. Qi can be described, in modern terms, as metabolic function, where stimulation of the nerves helps the body to self regulate, heal, release chemicals for various functions.
Acupuncture Calms Menopause Symptoms
One area that is understudied in the medical world is menopause. Acupuncture has been shown to help with hormonal changes described as 'brain fog' by women who are perimenopausal or menopausal. Medical treatments for this condition usually involve hormone therapy to alleviate a variety of symptoms, but there are documented risks. Acupuncture is a non-invasive treatment which elevates levels of estradiol, FSH, and LH (a hormone) in the brain. These chemicals promote mental functioning.
The benefits of acupuncture on brain function are not only proven, but non-invasive. With some traditional medical treatments, especially drug therapies, there is a risk of addiction. There are so many benefits from acupuncture—with no serious risks. For more information on the benefits of acupuncture on the brain, contact Dr. Han today. Dr. Han is highly trained in Acupuncture with a concentration in Chinese Herbs. With two offices in the western suburbs, he is conveniently located so that you can find a chiropractor nearby.
Sources:
https://www.ncbi.nlm.nih.gov/pmc/articles/PMC3666300/
https://www.bustle.com/p/7-ways-acupuncture-changes-your-brain-according-to-science-8860049
http://www.itmonline.org/arts/brainfog.htm