If you asked 20 different people who have experienced Acupuncture and Chiropractic care, what would they say were the top benefits? Their answers would definitely contain similarities. Other responses would probably vary depending on the condition they were being treated for and individual care plans.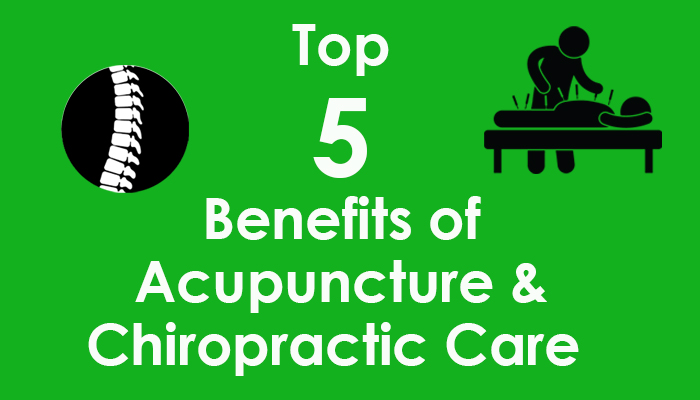 What if you had never been to a Chiropractor and have not yet experienced it first hand? Then, this blog is written specifically with you in mind!
Benefit 1
Acupuncture and Chiropractic care reduces pain. All kinds of pain: back pain, leg pain, sciatica pain, shoulder pain, knee pain, ankle pain, headaches, neck pain…the list could go on and on. It is a proven fact that the practice of Acupuncture, alone or in combination with other Chiropractic methods of treatment is a great way to lessen pain without the need for serious medicines that are prone to physical addiction if used for long periods of time. The honest truth is that it does feel good to have relief from pain—especially chronic pain and acupuncture or chiropractic adjustments are a fantastic way to treat chronic, painful conditions.
Benefit 2
Acupuncture and Chiropractic care alleviates anxiety and combats stress. We live in a day and age where so many things are coming at us all at once and life never slows down. Finding a great practitioner, like Dr. Ryan Han, of these skills will make a great difference in your overall mental health. Why? Frankly, because you will HAVE to slow down, recharge, rest and relax when receiving an acupuncture treatment. These treatments, which can take anywhere from 20-40 minutes, leave you refreshed and relaxed. As they say, "Don't knock it until you have tried it!" You have nothing to lose and everything to gain from these non-invasive methods of treatment.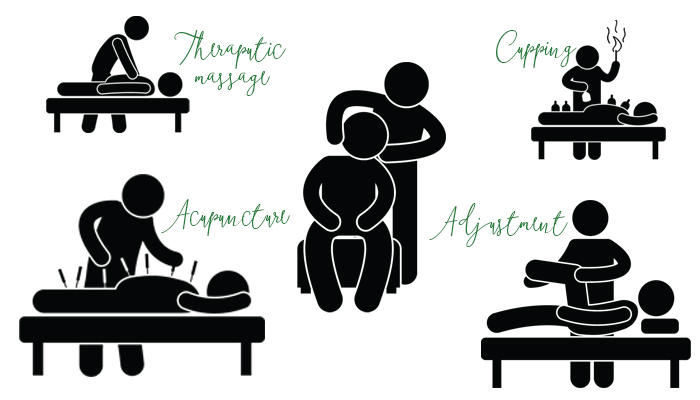 Benefit 3
Acupuncture and Chiropractic care improves muscle flexibility and joint movement. Through Acupuncture and other Chiropractic treatments such as electro-stimulation, ultra-sound, exercise, or manipulation of the spine or joint, flexibility can be improved and maintained by regular visits. How often you go, depends on your health care goals and treatment plan.
Benefit 4
Acupuncture and Chiropractic care improves athletic performance. Are you a high school football player? A golfer? Anyone, any sport, will benefit from maintenance care and injury care. Acupuncture is a favorite method of treatment for many professional sports players.
Benefit 5
Acupuncture and Chiropractic care increases overall general sense of well being and health. If you feel good, have pain controlled, and reduced anxiety; you have greater confidence in your own capabilities, physically or mentally. This is especially important as we age.
Well, there you have it—our top 5 benefits of Acupuncture and Chiropractic care. Dr. Han's experience and education will soon have you compiling your own "top 5" benefits. Don't wait to feel better—contact Dr. Han and experience acupuncture and chiropractic care for yourself today!