At one point or another, everyone suffers from neck pain. Our neck is comprised of bones, muscles, and ligaments whose purpose it is to support our head (which can weigh 11 pounds). When we have neck pain, depending on the severity, it can really impact our quality of life. Chiropractic adjustment and acupuncture are two ways to help treat this common condition.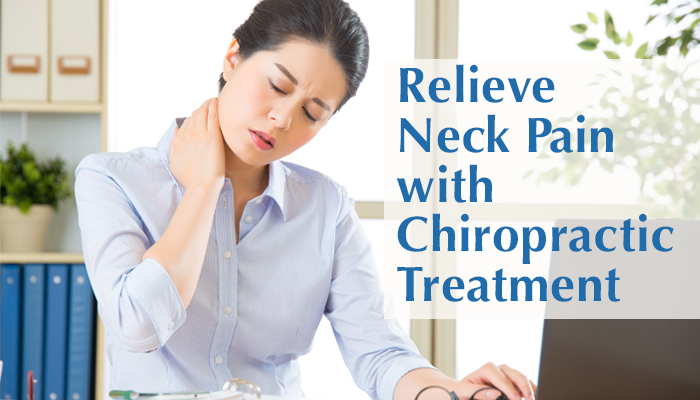 Causes of Neck Pain
Before we explain how acupuncture and chiropractic adjustment help alive neck pain, let's examine some of the most common causes of neck pain.
1. Poor Sleep Hygiene means that the person has poor habits or behaviors that make it hard to sleep. For instance, drinking coffee late at night or sleeping with an unsupportive pillow.
2. Muscle Strain is when our muscles become over used and fatigued. Strain from hunching over a computer can cause shoulder strain that radiates right up a persons neck.
3. The sudden violent movement of your head and neck is called whiplash, often happens during an accident.
4. Poor posture can effect your entire body, creating soreness, pain, and discomfort.
5. Arthritis is inflammation in the joints. Your neck is one area where a person can suffer from this condition
6. One cause of neck pain that is severely underrated is stress. Stress causes muscle tension that leads to cramped, sore or irritated muscles. Most people carry stress in the upper back and neck region of the body.
7. Neck pain can also be caused by a condition called Cervical Radiculopathy, which is a pinched or irritated nerve in the neck. This can cause numbness, pins and needles, and even weakness—radiating into the chest and arms.
How Chiropractic & Acupuncture Help Neck Pain
Acupuncture, in conjunction with spinal/neck adjustment, has been found to be an effective treatment for neck pain. Acupuncture involves the insertion of very thin, small needles in the skin at specific points on the body. Where the needles are placed depends on what is being treated. In traditional Chinese medicine, acupuncture helps treat various conditions by unblocking energy (QI) so it can resume flowing naturally through its normal pathways (meridians). This allows the body to begin to naturally heal and relieve pain, muscle strain, stress and other conditions.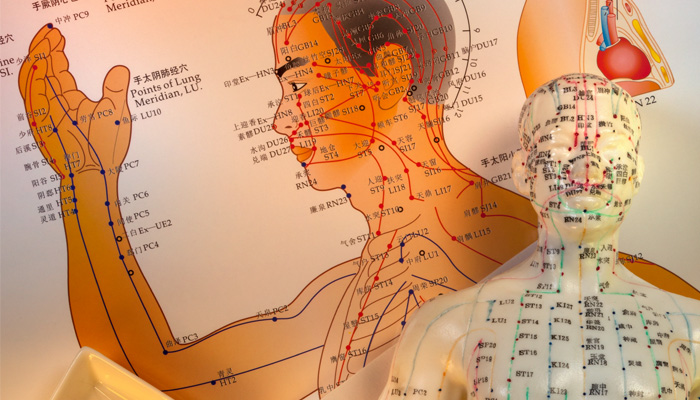 When the neck is adjusted, small displacements in the spine, called spinal subluxations, are re-aligned. This relieves pressure on the nerves surrounding the neck or spine, thereby also relieving pain, and the pins and needles feeling which can accompany neck pain.
Both of these treatment options are what is called non-invasive medical procedures. This means that there is no cutting or deep intrusion into the skin or internal body cavity. Chiropractic and acupuncture treatment is unique in the fact that it has even proven effective for neck pain (and many other conditions) without being invasive.
For a complete treatment plan, Dr. Han must evaluate each patient individually to determine the proper method of treatment. Dr. Ryan Han earned his degree in Chiropractic Medicine from National University of Health and Sciences in Lombard, Illinois. While attending the university he developed an interest for Oriental Medicine. He then decided to pursue and obtained a Masters of Science degree in Oriental Medicine. Dr. Han is highly trained in Acupuncture, and has helped hundreds of patients feel better! Call to set up your first appointment today!