Are you aware of your posture? Many of us do not realize that we may slump our shoulders when we sit, or shuffle along when we walk.Today we spend hours in front of a computer screen—straining our backs, necks and shoulders by the end of the day. This daily strain adds up—and our posture suffers. Poor posture can cause headaches, backaches or worse conditions.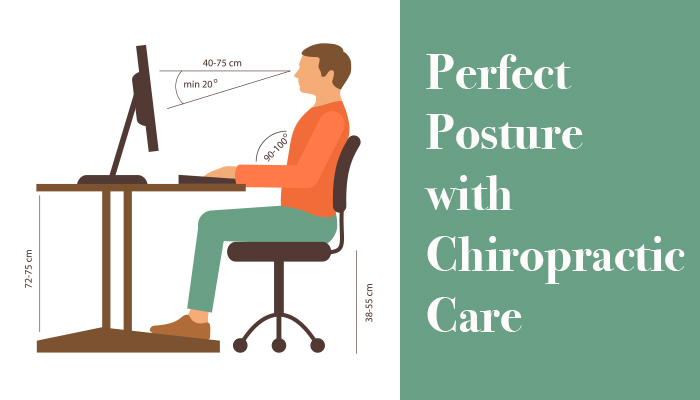 What is good posture?
Good or correct posture is simply the alignment of your body parts supported by muscle. We all naturally have an innate sense of posture and muscle groups work to keep us upright.
Posture helps our muscles to keep bones and joints incorrect alignment so that there is not abnormal wearing of joints. Abnormal wearing of joints can contribute to arthritis and joint pain. In contrast, correct posture reduces stress on ligaments. It even prevents muscle strain or pain,and back pain.
How does Chiropractic help to correct posture?
Through chiropractic care the spine is manipulated and muscles strengthened. Muscle flexibility and strength are important. Your chiropractor will show you how to maintain proper posture. They will teach you proper postures during your activities or tasks, and create a sense of awareness of your own posture habits.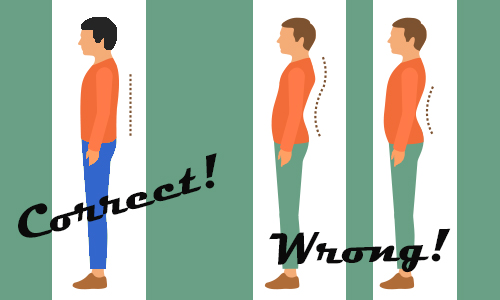 He or she might recommend exercises to strengthen the core muscle groups, which support posture. One of these exercises is the Bruegger's Relief Position. Doing this exercise several times during the day will help to reduce tension, improve breathing and improve posture within just a few weeks of practice.
What role do I play in correcting my posture?
Paying attention to how you sit, walk, and lie down is a critical part of posture correction. It is a skill your doctor will train you on how to raise your conscious awareness to maintain good posture throughout the day and from activity to activity. Frequently, exercises will be recommended outside of office treatment to continue to strengthen muscles and to increase flexibility—but it is up to you to do them!
If you do have poor posture, working with your chiropractor; awareness of how you stand, walk or sit; and following a strengthening and flexibility exercise routine will set you on the right path!