There are many reasons to seek chiropractic care. One of those reasons is lower back pain. Approximately 20 million Americans seek chiropractic care yearly, with about a third looking for back pain relief. Lower-back pain is a common condition that many individuals will experience in their lifetime. Chiropractors are health care professionals, who are trained to use a technique called spinal adjustment or manipulation to relieve lower-back pain.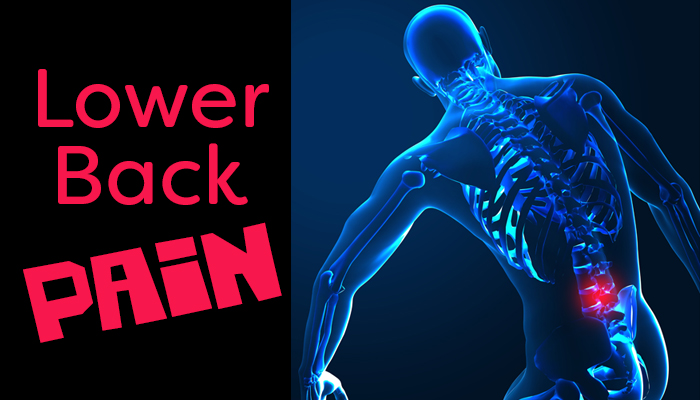 Facts from the American Chiropractic Association concerning lower back pain.
Worldwide, back pain is the single leading cause of disability, preventing many people from engaging in work as well as other everyday activities.2
Back pain is a common reason for missed work. One-half of all working Americans admit to having back pain symptoms each year.3
Back pain accounts for more than 264 million lost work days in one year—that's two work days for every full-time worker in the country.4
Experts estimate that up to 80% of the population will experience back pain at some time in their lives.5
Back pain can affect people of all ages.5
Back pain is the third most common reason for visits to the doctor's office.6
Most cases of back pain are mechanical or non-organic—meaning they are not caused by serious conditions, such as arthritis, fracture or cancer.7
Most people with low back pain recover, however, reoccurring pain is common and for small percentage of people—the condition will become chronic and disabling.7
Low-back pain costs Americans at least $50 billion in health care costs each year8—add in lost wages and decreased productivity and that figure balloons to more than $100 billion.9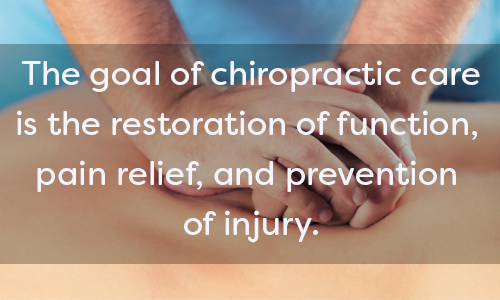 Low-back pain can be a difficult condition to treat. Diagnosis is important and developing a treatment plan will usually involve manual adjustments. When a patient is adjusted, the chiropractor manipulates the spine, creating improved range and quality of motion. Some practitioners of chiropractic also include acupuncture, exercise and dietary methods of treatment. The overall goal of chiropractic care is the restoration of function, pain relief, and prevention of injury.
Those who are lucky have back pain which goes away on its own after a few days or a couple of weeks. But for other people, the pain becomes chronic. Low-back pain can be debilitating, but for the vast majority of patients, working with a chiropractor is a non-invasive, quick and proven method of low-back pain relief.
Footnotes:
2. Hoy D, March L, Brooks P, et al The global burden of low back pain: estimates from the Global Burden of Disease 2010 study Annals of the Rheumatic Diseases Published Online First: 24 March 2014. doi: 10.1136/annrheumdis-2013-204428
3. Vallfors B. Acute, Subacute and Chronic Low Back Pain: Clinical Symptoms, Absenteeism and Working Environment. Scan J Rehab Med Suppl 1985; 11: 1-98.
4. The Hidden Impact of Musculoskeletal Disorders on Americans, United State Bone and Joint Initiative, 2018.
5. Rubin Dl. Epidemiology and Risk Factors for Spine Pain. Neurol Clin. 2007; May;25(2):353-71.
6. Sauver, JL et al. Why patients visit their doctors: Assessing the most prevalent conditions in a defined American population. Mayo Clinic Proceedings, Volume 88, Issue 1, 56–67.
7. Hartvigsen J et al. Low Back Pain Series: What Low Back Pain Is and Why We Need to Pay Attention. Lancet, June 2018; Volume 391, Issue 10137; p2356-2367.
8. In Project Briefs: Back Pain Patient Outcomes Assessment Team (BOAT). In MEDTEP Update, Vol. 1 Issue 1, Agency for Health Care Policy and Research, Rockville, MD.
9. Katz JN. Lumbar disc disorders and low-back pain: socioeconomic factors and consequences [review]. J Bone Joint Surg Am. 2006;88(suppl 2): 21-24.