We have read about the abundance of benefits of acupuncture from many different sources, but have you heard that acupuncture can boost your immune system? Did you know that there are specific acupuncture points designed to strengthen the immune system? Yes, it's true! Acupuncture, in this sense, is a preventative form of treatment.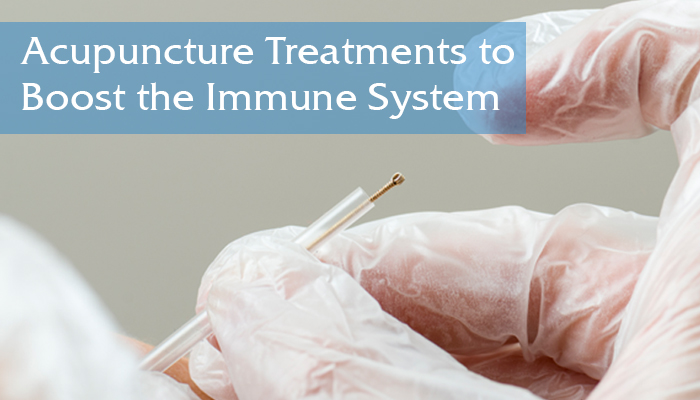 How Acupuncture Works
In a nutshell, acupuncture is the practice of inserting very thin needles into the body at specific points to relieve pain or treat a disease. These points are called meridians and have specific names. When acupuncture needles are inserted into the body, they stimulate nerves, muscles and connective tissue.
During the winter and spring months, your immune system could use a little extra boost to fight off the myriad of illnesses that come with these seasons.
Acupuncture Points that Stimulate the Immune System
There are several different areas in acupuncture that can boost the immune system. Each area of the body is divided up into 'zones.' If you find that some of these points are sore to the touch, you can apply pressure yourself, using two fingers, or through acupuncture needle insertion, to stimulate the points and help give your immune system a boost.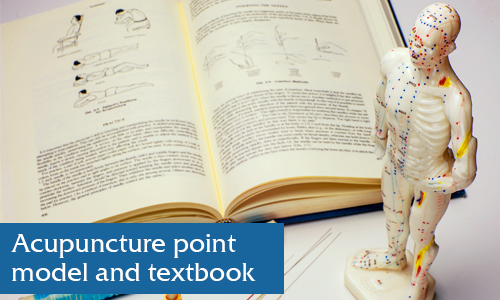 For example, the Kidney 27 point is important for people who struggle with upper respiratory flu symptoms. This is located about one inch from the mid-line on the lower border of the collar bone.
Another point for strengthening the immune system is Stomach 36. This is an important point for fatigue recovery. In fact, it is often incorporated into treatments due to its energizing effect.
Lung 7 is a point good for building up the body's defensive energy. It's also a frequently used point. If you happen to have a cough, this is often a point your acupuncturist will utilize for treatment.
Large Intestine 4 is a well utilized decongestant and anti-inflammatory point as well as a point to strengthen the immune system. It's located in the space between the thumb and first finger, half-way along from the wrist crease to the fist knuckle.
Using acupuncture in conjunction with regular exercise, plenty of vitamin C and D, good eating habits and staying hydrated is a great way to help keep your immune system working at its best!