It can be easily stated that everyone, at one time in his or her life suffers from some form of anxiety. Anxiety disorders include: generalized anxiety, social anxiety, panic disorder, and PTSD. The stressors of our everyday lives will often lead to anxiety. Anxiety is, in fact, one of the most prevalent mental illnesses.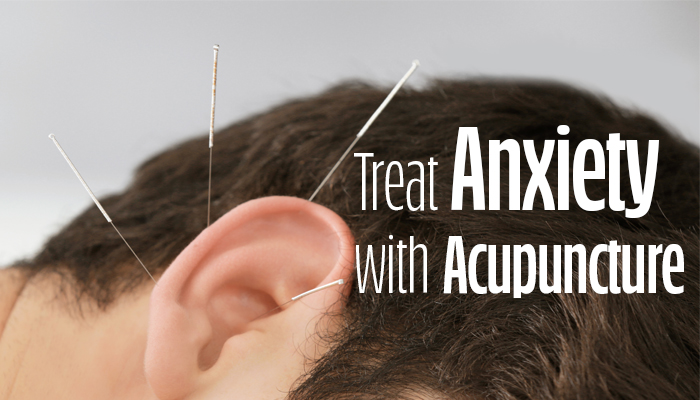 When a person feels anxiety, they suffer from a variety of symptoms. These symptoms can include shortness of breath, sweating, dizziness, heart rate increases, headaches, or pain in the chest that radiates through to the back. These symptoms will vary in strength and intensity. Usually, anxiety is treated with medication, but it has recently been proven that acupuncture is an effective treatment for anxiety. The Acupuncture Evidence Project, co-authored by Dr John McDonald, PhD and Dr Stephen Janz, provides a comparative review of the scientific and clinical evidence for acupuncture.
This is just one of many studies that concludes that 'the effects from acupuncture for treating anxiety have been shown to be significant as compared to conventional treatments. Additionally, acupuncture had a large effect on reducing anxiety and depression compared to conventional treatment involving pharmalogical approaches and psychotherapy, with over twice the reduction in symptoms.' The power of acupuncture to relieve stress is even going to be featured in Dr. Sanjay Gupta's upcoming new CNN series, Chasing Life with Dr. Sanjay Gupta.
How does Acupuncture Relieve Anxiety?
When your body is stressed, the hypothalamus—a part of the brain—releases neurochemicals, and acupuncture calms this response. Acupuncture increases the release of endorphins, your body's 'feel-good' chemicals, which are important for the regulation of physical and emotional stress responses. Additionally, acupuncture increases the release of serotonin and norepinephrine in the central nervous system. When this happens, it replicates the effect some medications have on the brain and could possibly explain acupuncture's effect in reducing feelings of anxiety.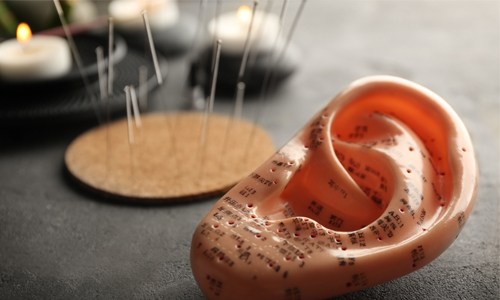 Ear or auricular acupuncture treatment is one method used by chiropractors and acupuncturists. Generally, the treatment of auricular acupuncture is performed by inserting acupuncture needles in several points around and on the ear. Dr. Han puts ear seed sticker on specific points of the ear to stimulate throughout the day.
Acupuncture is an effective treatment for anxiety. This has been proven by numerous studies. If you have questions about how acupuncture can help you—contact Dr. Ryan Han and make an appointment!