Acupuncture is a wonderfully effective treatment for Bell's Palsy, a condition that effects around 40,00 people per year.[1] When a person suffers from Bell's Palsy, the facial muscles on one side of the face droop or become paralyzed. The exact cause of Bell's Palsy is not known, however it appears to be related to diabetes or to those who are in the process of recovering from a viral infection (e.g. cold sores, chickenpox, and shingles). Additionally, stress has been shown to be a factor in developing this condition.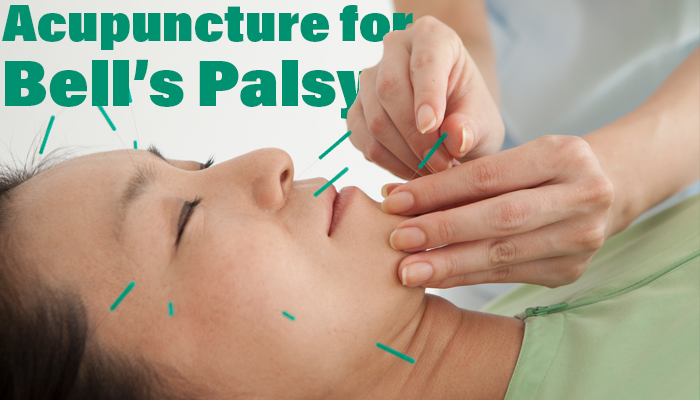 Bell's Palsy is a disruption of the function of the seventh cranial nerve. This nerve becomes pinched by swelling and controls facial movement. While it can be scary to contract Bell's Palsy, the symptoms are usually temporary. In fact, many people who develop Bell's palsy can recover within 6 months.
Treatment for Bell's Palsy
Typically, corticosteroids (such as prednisone) are used to treat Bell's Palsy. These are powerful anti-inflammatory medications and have a host of serious side effects. Antiviral drugs can also be utilized as treatment as well as therapy and surgery. Acupuncture has been proven to be an effective treatment added to traditional western medicine Bell's Palsy treatment regime.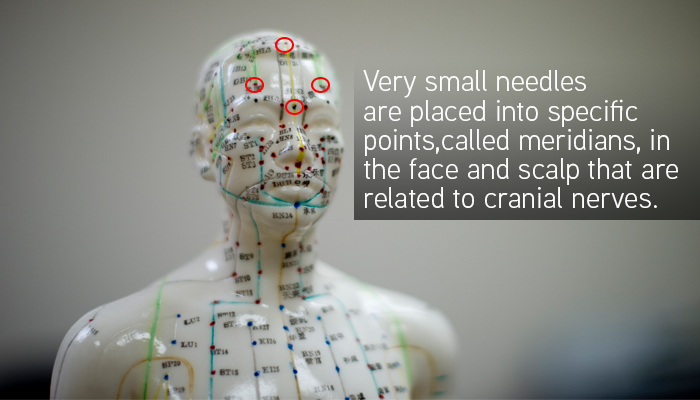 Acupuncture has been shown to speed recovery for many patients with this condition. Very small needles are placed into specific points, called meridians, in the face and scalp that are related to cranial nerves. Acupuncture works through the nervous system by activation of nerve receptors, transmission of the body's 'energy' or 'Qi' along nerve fibers, improving microcirculation, allowing the body's natural healing power to reduce inflammation and edema around the affected nerve. Acupuncture stimulation may also be related to the functional recovery of the facial nerve and associated muscles. [2]
With the efficacy of the ancient art of acupuncture as a compliment to Western medicine proven through increased study, it is always advised to consult a professional. Dr Ryan Han has extensive training in acupuncture and is a good source to answer any questions. Contact Dr. Ryan Han today!
1. NIH (National Institute of Neurological Disorders and Stroke). "Bell's Palsy Fact Sheet." May 15, 2019. https://www.ninds.nih.gov/Disorders/Patient-Caregiver-Education/Fact-Sheets/Bells-Palsy-Fact-Sheet
2. Jiang YB, Feng Y. (2014). Therapeutic Effect of Special Acupuncture in the Treatment of Facial Paralysis. JCAM. 30(1)